Mr. Pierre Fabre, pharmacist, created the Domaine d'En Ségur in 1989 on the plots surrounding the family home.
Attached to his native land, he selects then well-known grape varieties (Merlot, Chardonnay, Sauvignon) as well as local varieties (Duras) to produce the wines best suited to their terroir.
As part of a close-knit team, Lionel Barre, a trained oenologist, and winemaker who has been at the estate since 2006, remains faithful to the spirit of M Fabre in his incessant search for excellence.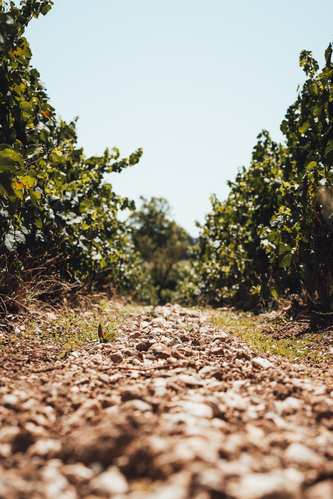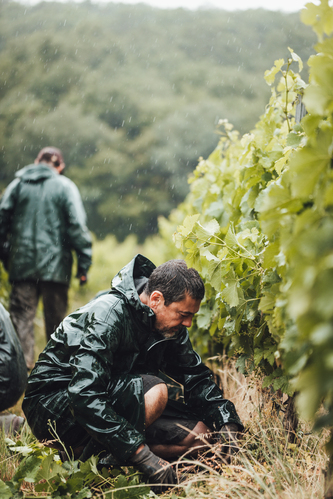 The reputation of the wines in the Tarn and the Agout valley goes back to the Jacquets (Pilgrims of Santiago de Compostela) and has never ceased to increase until our days. Our "Cauquillous" vineyard is actually located along the ancient "Via Tolosana". At Domaine D'En Ségur, we know that good wines come from good vines. The 38 hectares of vines are all cultivated using sustainable methods, because for us the respect of the environment is essential. Old techniques are also reused, such as soil work and natural green cover. The plots are more than 40 m above the river Agout, which allows the creation of varied soils, like clay-sandy for light wines, or local soil full of rolled pebbles for more concentrated wines.
For our vineyard, the difference is in the vines. We're always working with the aim of increasing the quality of our wines, therefore a lot of our work is done by hand: In the spring, each vine is desuckered, leaving only the beautiful buds on the branches. Then the leaves are removed from the bunches, the leaves on the rising sun side are removed, thus the bunches are well-ventilated and can ripen quietly, without being burnt by the sun. Each vine bears an average of 6 to 8 bunches.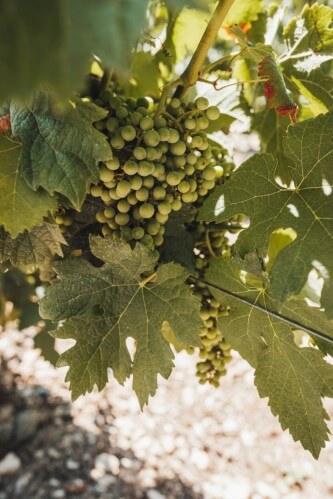 Since the spring 2016 we have the HEV certificate (High Environmental Value) highlighting the work of the vineyard respecting its environment. We are certified organic wines since 2023 harvest. Our 2023 harvest is our first certified organic harvest.